15th November 16:30 Artus Studio ('60)
Artus - Gábor Goda Company
Stele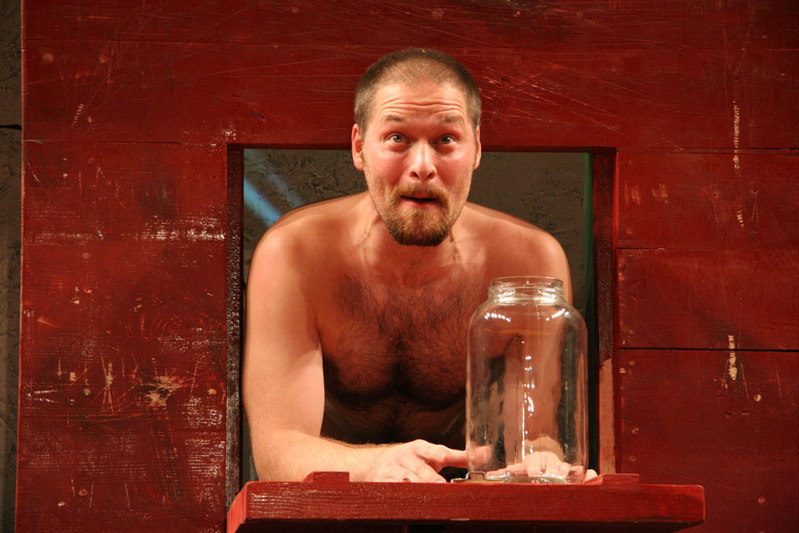 A performance of live memorial reconstruction.
Stele: a large stone slab with engravings or graphs used in ancient times as gravestones or for commemorative purposes
'When I was first visiting the ruins, I met an old man, who was over 80. He had spent all his life there, in the forest. Before I went to the ruins he called me aside and gave me a piece of good advice. He said: 'Don't mind the speeches of the tour guides. Go in, feel the stones, look around, feel the smells, let yourself muse. Let the place talk to you. Figure out the story of this place yourself. And for you that will be the truth. Then you can listen to all the other lies or truths. But don't forget: your story is the best one.
After all it's not the truth that matters but reality. And right now it's right there, in you.'
I took his advice and this is what I found:
There are two kinds of time: the now and the not-now.
Watch out! – Their tameness, which appears to be good manners, is in fact a ritual prudence that has evolved through centuries. We know and fear that each of our little acts will have its consequences.'
In 2007 the performance won the Grand Prize at the Veszprém Dance Festival.

Creator-performers: Kati Dombi, Péter Lipka, István Oldal, Zsolt Sőrés, Gáspár Téri
Creative collaborators: Tamás Bakó, Bea Gold, Susan M Prins
Space: Gábor Goda, Gábor Kocsis, István Oldal
Music: Ed Herbst, Zsolt Sőrés
Video: Ernst Süss, Antal Bodóczki
Light: Gábor Kocsis
Production assistant: Anikó Rácz
Directed by: Gábor Goda
Premiere: November 2006, Artus Studio, Budapest
Sponsored by: National Cultural Fund, Hungarian Ministry of Education and Culture, Cultural Committee of the Budapest Mayor's Office