14th November 18:00 Merlin Theatre ('60)
Kompánia Theatre Company
Othello Commentaries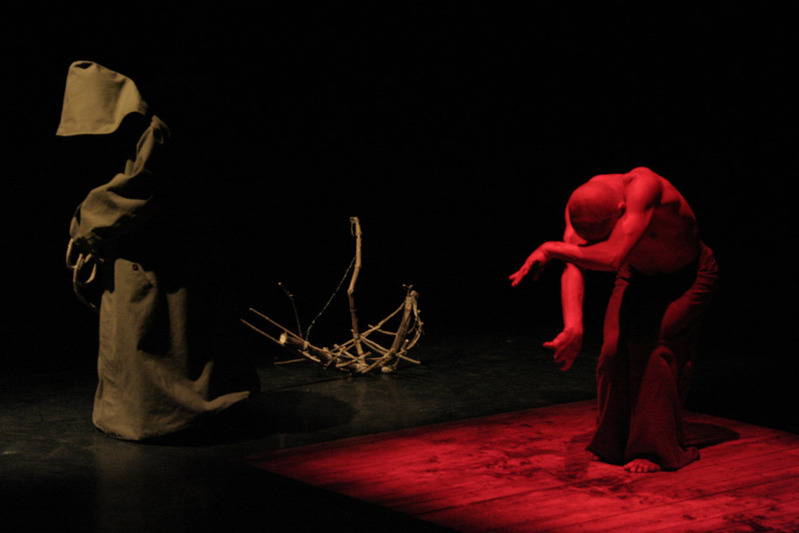 The Kompánia Theatre Workshop was founded in 2001 by a class of the Mária Mezei Primary Art School in Budakeszi, led by their teacher, László Lukács. This drama school puts great emphasis on teaching. Besides drama, they train children from the age of 6 in music and movement. Live music, provided by the members, and movement are also integral parts of their shows and create an organic mix of different art forms. This young company operates both as a workshop and an international experimental studio. They keep experimenting with new forms of expressions and styles and have gained numerous national and international recognitions as a result, like:
Ifj Horváth István International Drama Festival, Kazincbarcika, 2008 - Grand Prize
Hungarian State Csokonai Award 2008
Tempus Art Festival 2007, Roznava, Slovakia - Grand Prize
Apostrof Festival, Prague, 2007 - Grand Prize
Othello Commentaries
dance comments on Shakespeare's play
"Lovers, gratified in each other, I am asking you about us.
You hold each other. Where is your proof? [...]
But who would dare to exist, just for that?
You, though, who in the other's passion grow until, overwhelmed, he begs you:
"No more . . . "; you who beneath his hands swell with abundance,
like autumn grapes; you who may disappear because the other has wholly emerged:
I am asking you about us."
Rainer Maria Rilke: Duino Elegies, Elegy II.
Translated by Stephen Mitchell
The show comments on the illusion of certainty in the language of dance and composes images running along Shakespeare's Othello. Two lovers cling onto each other, they turn into each other and it locks them up in their own separate microcosm, where they just keep wandering around in the labyrinth of obsessions they formed about their own situation, emotions and passions. The closer they want to get, the further they end up from each other.
As a word or a comma can rewrite the meaning of a sentence, the fine vibrations direct our attention from the well-known classic Othello drama to other elements. This series of etudes aims at altering our thoughts by using the familiar elements of the play. However, it'll only succeed if we let ourselves be captivated by the comments emerging from the music, the set or the dance.
Performers: Násfa Hantos, Zita Mayer, Rozália Kemény, Henrietta Szalay, Anna Alföldy, Bottyán Németh, Zoltán Mózes, Márton Debreczeni
Musicians: Miklós Heppes, Henrietta Szalay
Make up: Zsombor Barna Bardon, Anna Alföldy
Set, costume: Gabriella Kis, László Lukács
Assistant director: László Lukács
Directed by: Márton Debreczeni